TZ HEALTH AGE-RELATED HEALTHTECH COMMERCIALISATION ECOSYSTEM ​
We have used an infinity loop to represent the multiple faceted resources and stages of the TZ Health business model. It involves technology partners, commercialisation partners and stakeholders with various areas of expertise and business potential. 
The infinity loop represents the many diverse open-door opportunities towards commercialisation. We are drawing from our continuous pipeline of technological applications feeding into the ecosystem to customised partnerships with best-fit entities to accelerate the commercialisation process, to pioneering growing market sectors like tech-enabled nursing homes.
The task of selection and channelling these resources is always customised. It is what we call our analytical dynamism – studying the developmental progress of the technology, the best-suited partnering government or private healthcare entities, and the best timing for the commercialisation launch.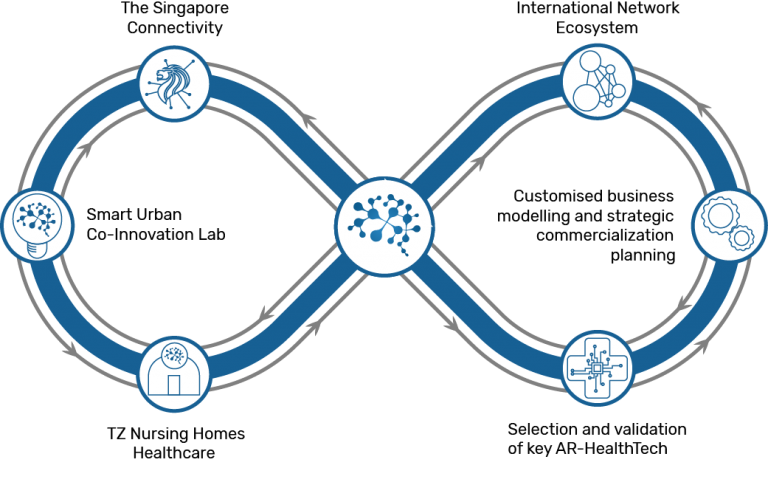 Click on arrows to expand.